Here are some of the regular faces you may see when you visit Manchester Central Mosque.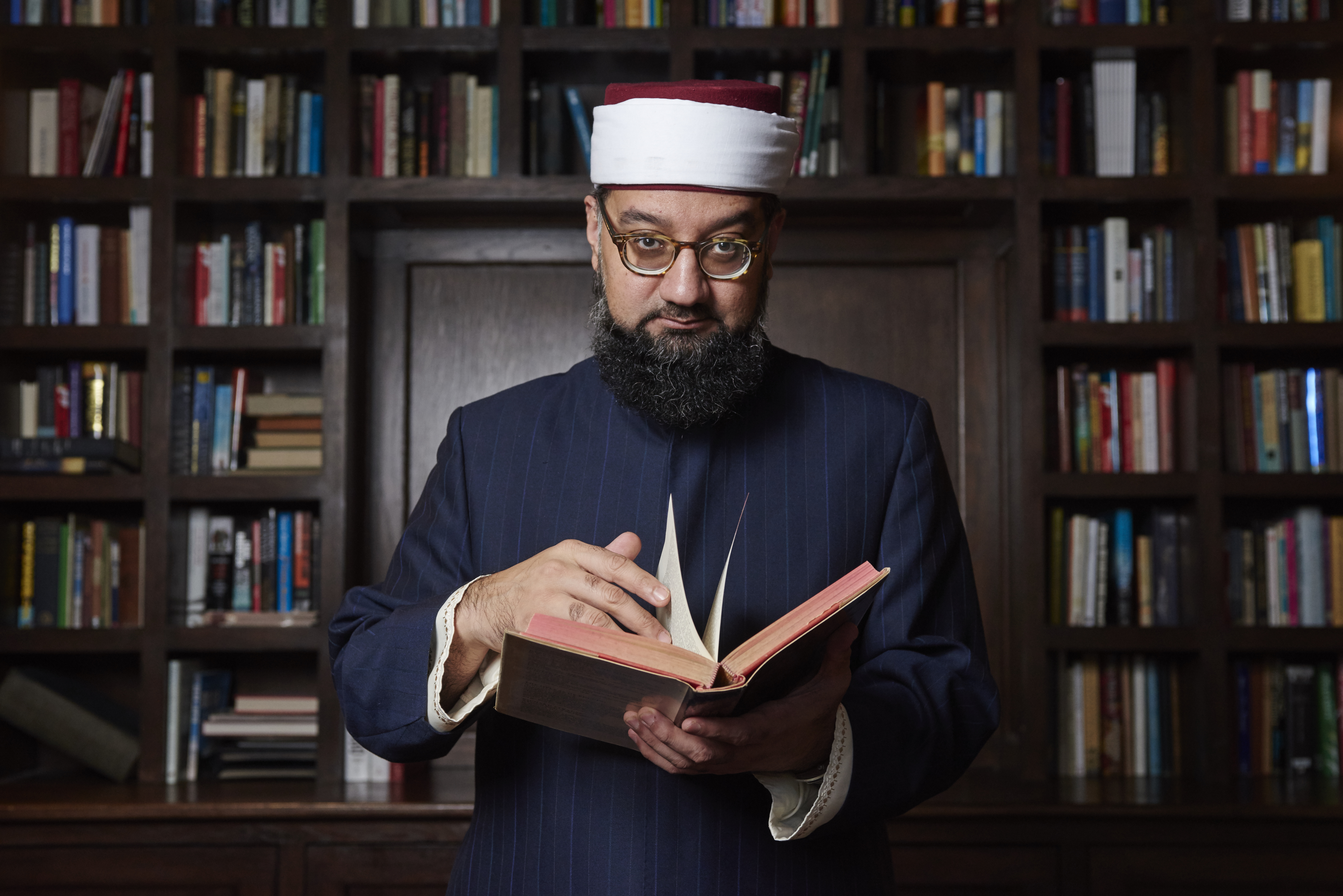 Imam Irfan Chisti (Imam)
Our Imam – Muhammad Irfan Faizi Chishti MBE
Imam Irfan Chishti is currently is working as the Khateeb and Executive Imam at Manchester Central Mosque joining the organisation in October 2015.
Imam Irfan provides spiritual and religious guidance to the organisation but given his various previous professional roles, he also provides strategic support and vision for the executive and advisory board members of Manchester Central Mosque.
On the operational level he has ensured that the Friday sermon in conducted in the English language. He attends the weekly assembly for MCM madrasa and provides and delivers madrasa staff training sessions to develop staff CPD including safeguarding and engagement.
During Imam Irfan's time at MCM he has hosted all major MCM events which range from the monthly giyarween programmes to the annual Milad un Nabi event as well as hosting some of the world most renowned scholars.
In 2016, Imam Irfan introduced the annual community iftar dinner which open the doors to our communities to promote a culture that allows our non-Muslims friends to get to know us.
He holds regular weekly adult and parent classes' which include basic Fiqh explanations to covering the Tafseer of the last 10 surahs. A recent programme covered a 4 part series labelled 'Controlling our Desires'.
MCM receives regular requests from schools wishing to attend the mosque as part of their religious education, Imam Irfan has hosted many of these session to spread and teach the true teachings of Islam.
After the attacks at the Manchester Arena, MCM lead the way in providing positive representation of the Muslim community. Imam Irfan has been part of MCM's crisis management team which has resulted in MCM playing a key role in media representation as well with interfaith relations in the Greater Manchester area.
Background
After graduating with a Law degree in 1995 Imam Irfan Chishti embarked on a 7 year path of seeking the traditional Islamic sciences and the Arabic language. He began his traditional Islamic learning at home from his father, Mufti Muhammad Munir uz Zaman Chishti in the UK, and after completing his secular education he enrolled at a UK Islamic seminary, Jamia al Karam in 1995. Thereafter he enrolled at the world famous University of Al-Azhar in Cairo, Egypt studying for a degree in Islamic Theology. He returned to the UK in 2001 where after he received an MA in Islamic Studies at Manchester University in 2003 – the thesis for the MA was entitled "An Evaluation on the Classical Concept of Jihad in Light of the Contemporary view of Usamah bin Laden."
He trained professionally as a teacher in religious education (2004) and after taking up post as Head of Dept he relinquished this position (post 7/7) in order to further his community and Islamic work. He went back into education in 2010 and worked up to the position of Assistant Principal.
Imam Irfan is passionate about "redressing the balance" created by extremist groups in our country and is often commenting on various news outlets about Muslim community affairs. He is a highly effective trainer and is very knowledgeable and skilled in presenting the counter arguments to extremist rhetoric. With this in mind Imam Irfan set up Facets Consulting Ltd in 2013 to help support institutions and individuals in countering extremist ideology, especially due to the growth in perceived popularity of the un-Islamic State.
Previous Chair of the Borough of Rochdale Multi Faith Forum, he is still keen on developing dialogue that translates to action. In 2010 he was part of a Christian Muslim delegation supporting the plight of minority Christians in Pakistan.
His work in the field of madrasah teaching and the capacity building of mosques was commended by the then Secretary of State for Communities, Rt Hon. Hazel Blears in the Houses of Parliament. This was further recognised by an award of an MBE in the New Year's Honours list 2009.
Previous Posts held:
• Assistant Principal (Community), The Oldham Academy North
• (Ex) Chaplain at a local Prison
• Member of SACRE (Standing Advisory Council for Religious Education),
• Member of HMG Task Force on Tackling Extremism,
• Chair of Multi Faith Partnership (Rochdale, UK)
• Director of Religious Programming – Crescent Community Radio.
• Member of National Review of Muslim Faith Leaders
• Consultant to a national Citizenship education project for supplementary schools and state schools.
• Advisor to the Sufi Muslim Council
• Speaker at numerous religious / Islamic conferences.